Employ skilled and seasoned cloud professionals.
Hire Cloud specialist from our pool of experts for as little as €45 per hour. We match you with top-tier professionals within 24 hours.
Pre-screened cloud professionals beginning at €45/h
Developer match in 24 hours
Only highly regarded professionals with credible references will be considered.
"Outstanding expertise! Suggested resource revolutionized our processes, ensuring easy cloud integration and cost-effective solutions."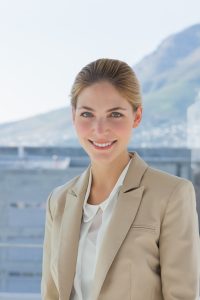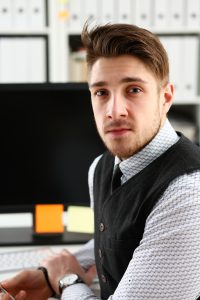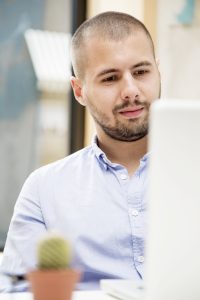 Discover a world of talent with your personal matcher
Get paired with your own personal matcher from our dedicated team. Why? They listen carefully to you, handpicking developers with perfectly tailored skillsets for your needs.
Three steps to your perfect Cloud expert
Flexible pricing, without the small print
Simple terms, tailored to your company.
No hidden fees • Frictionless payments • Not satisfied after your first week? No charge
Have a question about hiring Cloud experts?
When evaluating our candidates, we look for a diverse skill set in cloud platforms and technologies. Our top-tier professionals are well-versed in leading cloud solutions such as Amazon Web Services (AWS), Microsoft Azure, and Google Cloud Platform. They possess hands-on experience with a wide range of cloud services, including infrastructure as a service (IaaS), platform as a service (PaaS), and software as a service (SaaS). Our candidates are also adept at working with cutting-edge cloud technologies such as serverless computing, containerization (e.g., Docker and Kubernetes), and DevOps practices to ensure seamless cloud deployments. Their proficiency in these platforms and technologies empowers them to deliver innovative solutions and drive your business's success in the digital era.
Experience the exceptional service of our dedicated Account Managers, who are readily available to keep you informed of your project's progress at all times.
We encourage all candidates to showcase their impressive track record of past projects and references. Demonstrating a successful history of achievements not only adds credibility but also provides valuable insights into their capabilities. We look forward to hearing about your noteworthy experiences and the impact you've made in your previous roles. Sharing your past projects and references is a fantastic opportunity to stand out and prove your value to our team!
We source and vet cloud experts through a rigorous process that combines targeted recruitment, in-depth interviews, skills assessments, and thorough reference checks to ensure we have the best talent for your cloud needs
Find your next Cloud expert within days, not months
We offer the opportunity to expedite your product delivery by leveraging the expertise of a seasoned remote Cloud specialist, all at the competitive rate of €31.90 per hour. Your satisfaction is our priority; you will only be invoiced after a successful first week of service.
In a short 25-minute call, we would like to:
Gain insight into your developmental requirements.
Elaborate upon our methodology for aligning you with proficient, rigorously screened Cloud professionals within our network.
Communicate the subsequent stages of identifying an appropriate match, frequently accomplished in fewer than seven days.