Just bring your logo and start earning with your own VPN service
Robust and proven bug-free mobile app for all platforms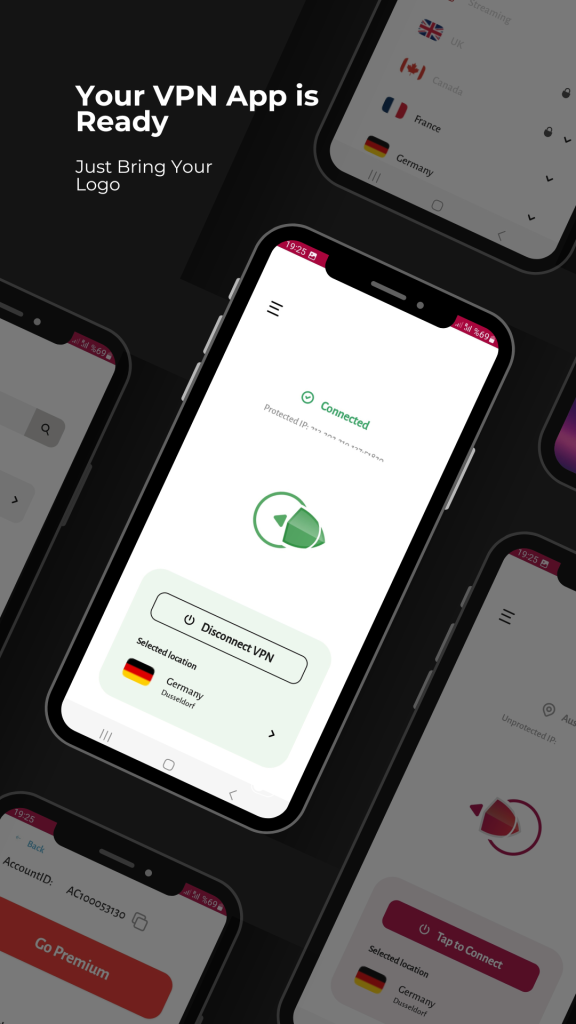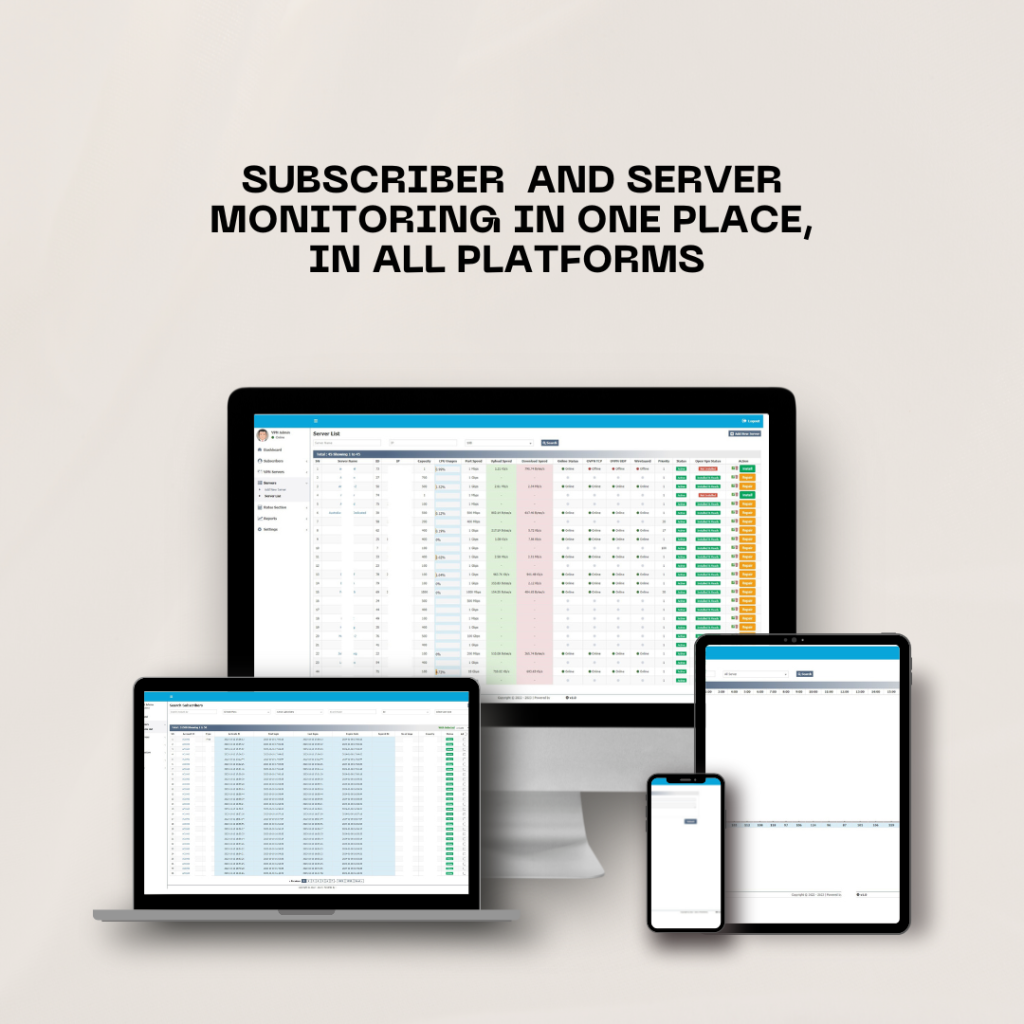 Choose your servers and easily integrate into the solution. You can monitor subscription, bandwidth and server activity from one screen.
Supports Multi VPN Protocols: Our VPN product supports Wire Guard and Open VPN and is compatible with various platforms, making it a versatile solution for a wide range of users.
Supports Multi Platforms: Our VPN's source code includes Android, IOS and Windows VPN clients.
Customizability: With access to the source code, you have the power to customize and tailor the VPN to meet your specific business needs and branding requirements.
Security: Security is paramount in the VPN industry. Rest assured that our product adheres to industry-best security practices, ensuring the protection of user data and privacy.
Scalability: Whether you're a startup or an established business, our source code provides a scalable foundation for your VPN services. Grow your user base with confidence. One of VPN product that uses our VPN source code has 100K+ downloads, with 4.1 ratings.
Expertise: Benefit from the expertise that went into creating this robust VPN product. You're not just purchasing code; you're gaining access to the knowledge and experience behind it.
Customization: On request, the source code can be modified to support a single platform, a single VPN protocol, a management interface, or a website.
When you purchase our VPN source code, you'll receive:
Access to the complete source code.
Source code for complete website to promote your VPN product
Source for multi-platform management console (including monitoring tool)
Documentation for easy setup and customization.
Ongoing technical support options.
Guidance on industry best practices.
Entrepreneurs: Launch your VPN business quickly with a solid foundation.
Developers: Leverage the source code to enhance your existing VPN product or create new, innovative solutions.
Businesses: Expand your service offerings and reach new markets.
Investors: Invest in a thriving industry with a proven product.
Don't miss out on this opportunity to take your VPN venture to the next level. Contact us today to learn more about pricing, licensing options, and to get a sneak peek at what our VPN source code can do for you. Your journey into the world of VPNs starts here!
Fastest Way to Start your VPN Business
Global VPN Market is growing 15% each year. Start your business and Secure your place and income today.
© 2022 All Rights Reserved.